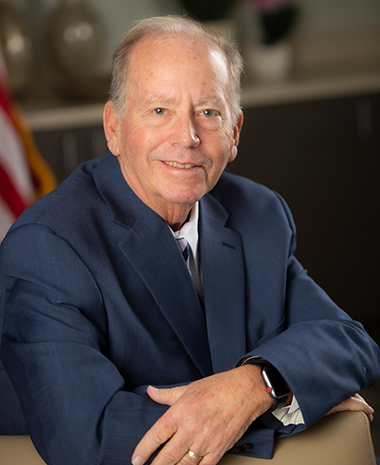 Charles D. Marvil
Chairman
Charles D. Marvil, Jr., has been the Chairman of the Board of Trustees of Sharon Bank for 16 years, a position held previously by his father, Charles D. Marvil and grandfather, George D. Marvil.
Born and raised in Darby, he is a graduate of Blessed Virgin Mary grade school, Msgr. Bonner High School 1967, LaSalle University Bachelor's degree 1971 and Funeral Service Degree from American Academy McAllister Institute of Funeral Service NY.
Chuck is a 5th generation funeral director and the owner of the Marvil Funeral Home, Ltd. Together with his 2 daughters, Jennifer and Tracy who are both licensed funeral directors, they operate 3 locations in Delaware County. The Marvil Funeral Home located in Darby since 1932, the Marvil-McFadden Funeral Home in Aldan and the Marvil-Lyons Funeral Home in Glenolden.