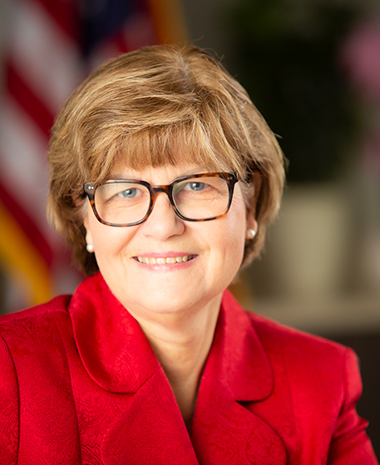 Catherine Judge Cardillo
Corporate Secretary
Catherine Judge Cardillo is currently the Regional Director of Advocacy and Government Affairs at Trinity Health Mid-Atlantic. Cathy is responsible for government relations and advocacy for Trinity Health's Pennsylvania and Delaware ministries. Cathy holds a Bachelor of Science from Widener University and Master of Business Administration from Holy Family University. She has also achieved Lean Six Sigma Black Belt Certification from Penn State Great Valley School of Graduate Professional Studies.
Cathy serves as a member of the Montgomery County Workforce Investment Board, Chair of the Delaware County Youth Council, The Foundation of the Delaware County Chamber of Commerce, and as a member of the Government Affairs Committee of the Delaware County Chamber of Commerce. In these capacities she has helped to enhance and further the region's health and social agendas in both the public and private sectors.
Cathy has been a member of the Board of Trustees of Sharon Bank since 2003. She is also active in several non-profit organizations.